Start using the Betwasp desktop app from the app settings!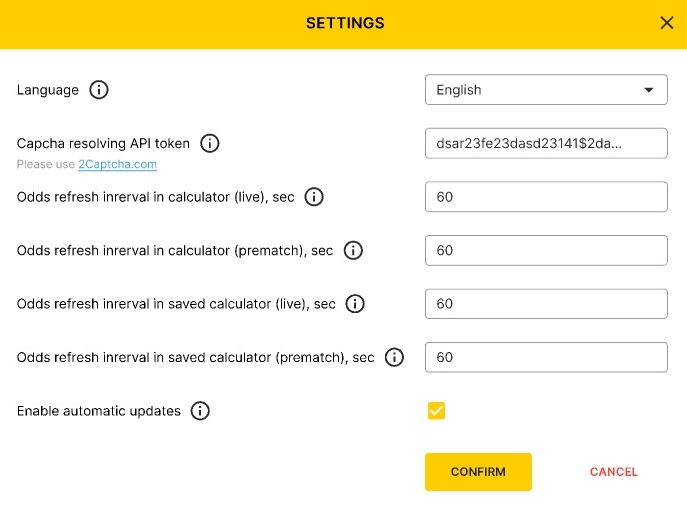 Language sets the interface language for the entire application.
Captcha resolving API token is also a key you need to get after registering and authorizing on the 2captcha.com website. Unfortunately, most bookmakers will not work with you without this service since they use Captcha to log you into your personal account.
Odds refresh interval is also an important setting as it affects the usability of the application. As you know, the bookmakers' odds are getting updated quite often and every time you wager a bet, we update the odds. However, in order to decide whether a certain bet still seems interesting for you, you need to update the odds manually or automatically using this setting, which, in turn, recalculates the margin of a surebet or a value bet.
Enable automatic updates allows the application to automatically download updates. We recommend not to disable this option since, for example, the most frequent updates are due to the unstable operation of the bookmakers. If you are unable to wager a bet with a certain bookmaker, please know that we are already working on the problem and the necessary updates will be coming soon.