Betting exchanges: filtering by the lowest bet amounts
Our customers have the option to edit the settings of surebet search results by the lowest bet amount offered by the exchanges. You will be able to use such type of filtering in the "Exchanges" section in your Personal Account: each exchange will have its own "Min. amount" field for you to set the lowest bet amount. This option is useful for those users who do not want to "play" with small bets.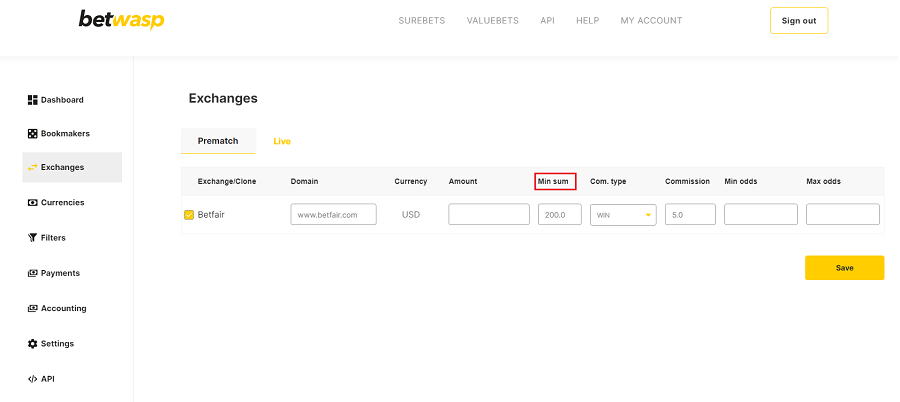 In addition to the amount of the bet, you will be able to set the currency. The scanner will automatically recalculate the data according to the official exchange rate. Applying this filter to the exchanges will allow you to see the surebets only with bets not less than the set size.
This approach will significantly reduce the time to search for highly profitable surebets, as well as increase the efficiency of betting with betting exchanges.