Choosing a subscription
You can choose your subscription plan before signing up at the BetWasp website. However, you will always be able to change the plan while using the service.
At the moment, we have the following subscription options available: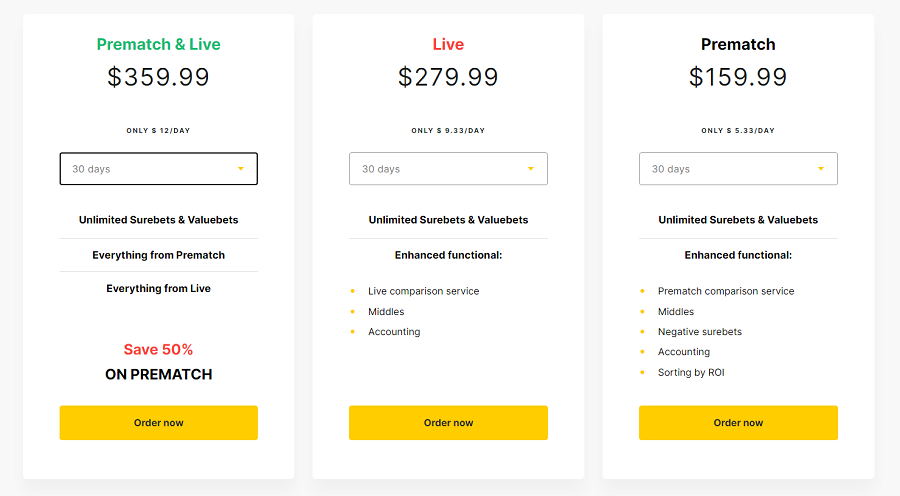 Prematch. By subscribing to this plan for 7 / 30 / 360 days, you get unlimited access to prematch surebets and valuebets scanned for 40+ sports, 40 bookmakers, and 9 arb types.
Live. By subscribing to this plan, you get full access to live surebets and valuebets for 7 / 30 / 360 days, without restrictions on profitability and with no delays. We will scan 40 bookmakers for live surebets in 40+ sports and 9 arb types.
Live+Prematch. This package includes everything from Prematch and Live. Additionally, you save 50% on the Prematch plan. It is also available for 7 days, with complete access.
All packages with Prematch and Live surebets & valuebets also include additional functionality: accounting, surebet and valuebet calculator, hide menu, filters, negative surebets, middles and other useful tools.
You may also try our service absolutely for free, but with certain restrictions (you will get your data with a bigger delay and you will also get a restriction on the percentage of profitability).
Find out more about our tariffs on the pricing page.