Registration
To be able to fully use the service, you need to go through a simple registration procedure: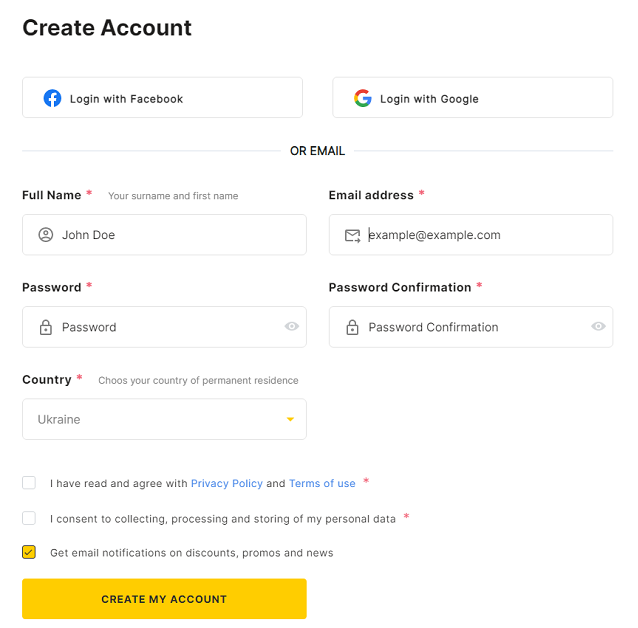 As you may see in the screenshot, you will need to fill in a standard set of fields (name, email, password, country of residence). To complete registration, you need to click on the "Create my account" button, after reading the user agreement and consenting to the processing of your personal data.
Next, a letter with a link to confirm your account will be sent to the email address specified during registration. Follow the link and you will be able to log into your account using the data specified during registration.